Vaccine safety: Just the facts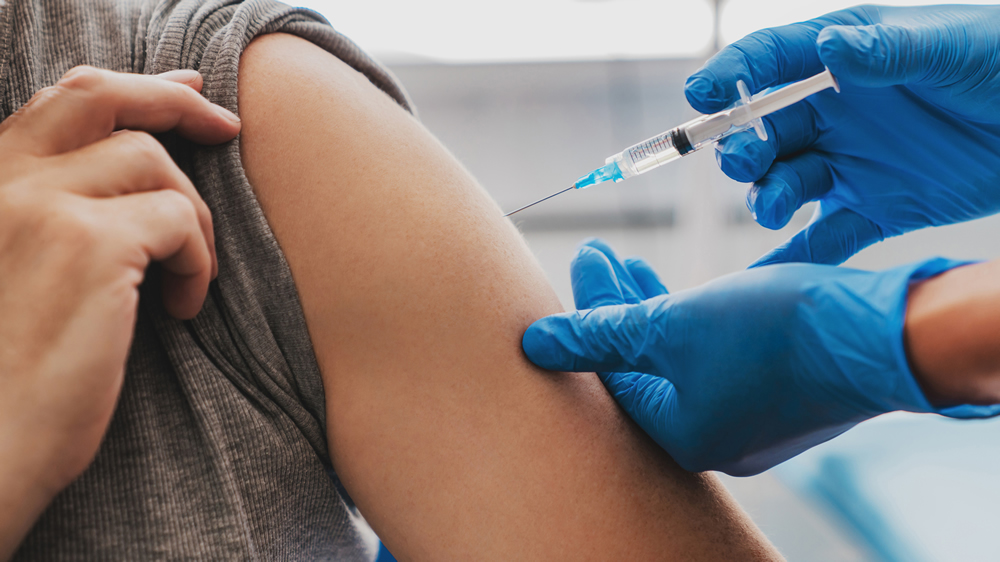 As a challenge to Gov. Hochul's coronavirus vaccine mandate for all health care workers plays out in federal court, UUP is in negotiations with SUNY and the state on how to respond to members working in health care who have refused to be vaccinated.
UUP President Fred Kowal threaded that key theme through the first of UUP's two virtual COVID vaccine forums Sept. 22. A second forum was held Sept. 24.
UUP is staging the forums to provide straightforward, fact-based answers to members hesitant about getting vaccinated. Kowal said in his introduction that he understands that "strongly held positions, strong emotions and deep fears surround this issue … the intention here is to provide information, through questions that have been previously submitted."
EXPERTS OFFER REASSURANCE
A panel of experts from three SUNY academic medical centers answered those questions. The experts, three of them medical doctors, and one a specialist in public health and occupational health, were: Camille Clare, chair of obstetrics and gynecology at Downstate Health Sciences University; Michael Augenbraun, chief of Downstate's Infectious Diseases Division; Brianne Navetta-Modrov of Stony Brook HSC; Katie Anderson, an infectious disease expert at Upstate Medical University; and Jeanette Zoeckler, director of preventive services at the Occupational Health Clinical Center at Upstate.
Augenbraun, Navetta-Modrov, Anderson and Zoeckler took part in the Sept. 24 forum. Joining them were Downstate Rev. Sharon Codner-Walker; Dr. Jana Shaw, professor of pediatrics and clinical associate professor of public health and preventive medicine at Upstate; and Dr. Dena Goffman, chief of obstetrics at the Sloane Hospital for Women at New York-Presbyterian and vice chair of quality and patient safety for Morgan Stanley Children's Hospital and Sloane Hospital for Women.
Questions from members focused mostly on the safety of the three coronavirus vaccines. The panelists concurred in their responses: The vaccines are safe and effective, including for pregnant women, and the risks of not being vaccinated – especially for pregnant women – far outweigh the extremely limited risks of getting the vaccine.
Severe, dangerous side effects of the vaccine have been statistically so rare as to be almost non-existent among the millions of people who have been vaccinated, the experts noted.
"It's very safe, especially if you're planning a pregnancy, to get the vaccine as soon as you can," Clare told the forum audience.
SPEED DID NOT SACRIFICE SAFETY
As for frequent concerns about the speed with which the vaccines were developed?
"We're reaping the benefits of biotechnology that has just been sprinting ahead," said Augenbraun, who called the developments in vaccine technology of the last decade "somewhat miraculous," and added that the newer and faster methods of creating vaccines are not only faster, but far better and more reassuring than the older methods.
No one would want to buy a car using the technology of 50 or 60 years ago, he noted, and no one should yearn for the outdated and slower methods of developing vaccines that were used for measles and other infectious diseases. In this case, Augenbraun and the other experts noted, speed did not mean shortcuts; it meant that lifesaving vaccines just got the public sooner.
As Kowal noted more than once in the forum, UUP strongly encourages all members to be vaccinated. Many questions about the vaccine can be answered through the resources listed on the UUP vaccine webpage. Click HERE to access the webpage.