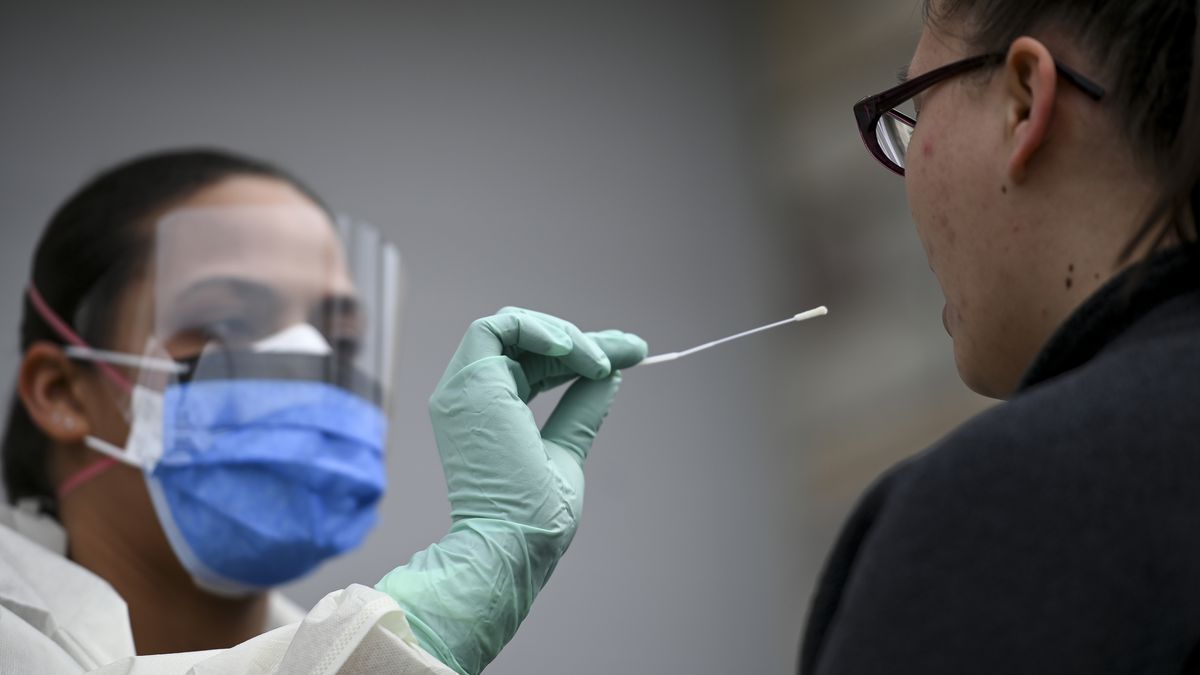 On June 1, UUP called out for the need to test students and staff for coronavirus before campuses reopen and classes resume in the fall.
That call continued through the summer, with the union repeating the need for mandatory, recurring testing on campus and explaining why the rules—along with a comprehensive contact tracing plan and mask-wearing and social distancing mandates—are necessary to keep students, faculty, staff and people in communities that host SUNY campuses safe.
UUP's message has been heard—and heeded.
This week, six SUNY campuses—Brockport, Cobleskill, Geneseo, Oneonta, Plattsburgh and UAlbany—announced that they will use pool testing to detect COVID-19 on campus. SUNY Alfred, SUNY College of Environmental Science and Forestry and SUNY Morrisville are also part of the testing program.
On Aug. 27, SUNY New Paltz announced a mandatory testing policy for all students on campus starting Aug. 31. That same day, Gov. Cuomo announced new guidance for campus infection rates and how campuses should handle COVID-19 outbreaks.
Colleges that log 100 COVID-19 cases or the number of cases equals 5 percent or more of their population must go to remote learning for two weeks; the situation will be reassessed after two weeks, according to a SUNY press release.
UUP President Fred Kowal, in an Aug. 27 email to members, said that he expects more campuses to require recurring COVID-19 testing, adding that new SUNY Chancellor Jim Malatras has thanked UUP for its unrelenting push for safely reopening campuses.
"Our efforts at the statewide level—as well as at chapters across SUNY—are bearing fruit," Kowal said. "These are difficult times, but our efforts are paying off. At the same time, the challenges we face are enormous. Thanks to all of you for all that you are doing for our union, our students and our communities."
Necessary testing
The new testing protocols come as classes restart at SUNY campuses across the state and campuses are starting to see cases of COVID-19 crop up. SUNY Alfred, Binghamton Brockport, Cortland, Fredonia, Geneseo, Maritime, Oswego, Oneonta, Plattsburgh, the University at Albany and the University at Buffalo have reported cases of COVID-19, according to news reports and The New York Times' tracking page for coronavirus at colleges nationwide.
The number of cases on SUNY cases, which is just over 100 for all campuses combined, pales in comparison to big coronavirus outbreaks at colleges and universities such as the University of Alabama at Birmingham and the University of North Carolina have 972 cases and 835 cases respectively as of Aug. 27.
In Plattsburgh Aug. 25, Malatras said he was impressed by the pool testing process, which was developed and validated by Upstate Medical University. "By adopting this advanced testing protocol…we are harnessing strategic partnerships and scaling system-wide ingenuity and innovation for the benefit of our students' safety, health, and well-being," Malatras said.
The pooled tests will allow for as many as 25 people to be screened at a time. At UAlbany, for example, that means that as many as 5,000 people per week can be tested. At a minimum, Upstate can process 12,000 tests daily, according to an Aug. 20 SUNY news release.
Fighting for telecommuting extension
Kowal said UUP continues to insist that SUNY and the Governor's Office of Employee Relations extend a telecommuting agreement between the state and UUP to Dec. 31. The agreement, which allows employees to telecommute "to the greatest extent possible" if operationally feasible, ends after Oct. 2.
"We continue to press SUNY and GOER to extend the telecommuting agreement till Dec. 31 at the earliest, and to mandate that campuses (and all state agencies) interpret it liberally to ensure that all those with childcare responsibilities can fulfill them with as little stress as possible," Kowal said. "Also, we must be sure to protect the health and well-being of all in our communities. It just makes sense to reduce the population density at all campuses to halt any potential spread of COVID-19."