AUGUST 24, 2022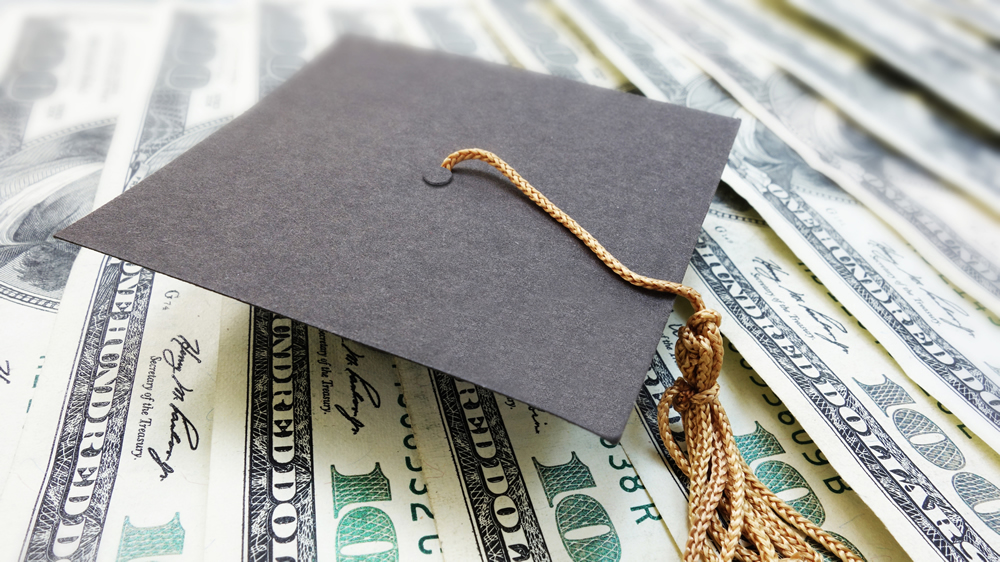 If you're paying off student debt and you make under $125,000 a year, President Joe Biden just lightened your financial load.
Biden announced Aug. 24 that he will cancel $10,000 in student debt for Americans who earn less than $125,000 per year or live in households earning less than $250,000 annually.
Biden also extended a pause on loan payments—first put in place in the early days of the pandemic—until the end of the year. And he said undergraduate loan repayments would be capped at 5 percent of a person's monthly income, down from 10 percent.
"In keeping with my campaign promise, my Administration is announcing a plan to give working and middle-class families breathing room as they prepare to resume federal student loan payments in January 2023," Biden tweeted Aug. 24.
UUP President Fred Kowal and statewide Secretary-Treasurer Jeri O'Bryan-Losee applauded Biden's student debt relief plan.
"President Biden's announcement to cancel $10,000 in student debt will be a game-changer in the lives of millions of Americans," Kowal said. "This will provide welcome economic relief to the vast majority of working families with student debt, who need that relief now more than ever."
"Higher education is a pathway to a better life, but far too many people can't afford to pursue that pathway without taking out student loans," said O'Bryan-Losee, who oversees UUP's virtual student debt clinics. "The president's decision to cancel $10,000 in student debt, combined with extending the loan payment pause and changes to the Public Service Loan Forgiveness program, will change lives for the better."
Led by O'Bryan-Losee, UUP's student debt clinics have resulted in nearly $2 million in student debt forgiven for UUP members. Hundreds of UUP members have attended the twice-monthly virtual sessions, which instructs them how to get their student debt reduced or waived through the federal Income-Driven Repayment Plans and Public Service Loan Forgiveness program.
AFT President Randi Weingarten released an Aug. 24 statement that praised the president for cutting student debt. Read it HERE.
In the United States, 45 million people owe more than $1.6 trillion in federal loans that were taken out for college. Only mortgage debt is higher.
Under Biden's plan, borrowers with annual income during the pandemic of under $125,000 or under $250,000—for married couples or heads of households—who received a Pell Grant in college are eligible for up to $20,000 in debt cancellation. Borrowers who didn't get a Pell Grant are eligible for up to $10,000 in debt relief.
The latest pause on student loan repayment, which now runs through Dec. 31, will be the last. Payments will resume in January 2023.
The U.S. Department of Education also wants to create a new, income-driven repayment plan to reduce future monthly undergraduate loan payments for lower-class and middle-class borrowers. The plan would cut in half—from 10% to 5% of discretionary income—the monthly amount that borrowers would pay on their loans. It would loan balances after 10 years of payments—instead of the 20-year requirement in many income-driven repayment plans—for borrowers with original loans of $12,000 or less.
For more information, read the White House's fact sheet on student loan relief, HERE.